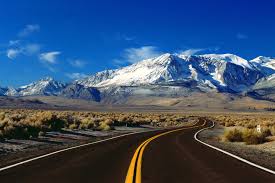 In late 2010, many people told me the next 4 years would be the hardest of my life.
At that time I was about to build a team to develop the technology I drafted as a freelance during several years. People who warned me were right, mostly because financing early stage R&D in France was quite a challenge. Thanks to the help of wonderful people, mainly team-mates and some early-stage clients who accepted to buy our
MVP
, we managed to make it.
Then came the 5th year, which was even harder: urge to start to sell a first product version without much money left in bank. Once again, thanks to the help of wonderful people (team-mates and clients) we made it. We made it pretty well, should I say! And when, after 4 years of pure R&D, you start to earn money by yourself, many investors —who didn't wanted to spend time speaking with you few months before— are suddenly knocking at your door and offering their —long-waited— money. And you take it, not because you need it to live, but because you need it to make things big faster.
Then comes the 6th year. We've just started it. We still do tons of R&D, we still do it with lots of fun, but now we do it with comfortable bank account, backed by our sells worldwide, the investor we've chosen, and France/Europe innovation funds. And, again, it's harder than I imagined.
Of course there is no more the stress about vital things. The company health is at its top, crew is confident, customers trust us and renew their orders, I even manage to take some vacations and spend time with my family (which was hardly done last 5 years...).
Of course we have means to upgrade our hardware systems and work with excellent computers. We're about to move to new office very well located and with lots of space (500 squared-meters, just next to the downtown train station).
No, it's hard because we still want perfection. We want to implement all things we imagined, we want to support all platforms our customers have ever wished, and we want our software to do it fast and well. Once you have vital features, you want more, and there are many, MANY, MAAAANYYYYY things we want to do. We just need more people to join us and it's hard/frustrating because recruitment takes a lot of time :)
Ok, it's a rich and healthy company's problem, but please let me complain, it's in our French culture ;)
Joke aside, what are our next stage challenges?
continue our ongoing R&D journey: imagine, experiment, implement, validate and use features for Reverse-Engineering automation. Tons of R&D challenges in front of us.
grow our team (we still in active recruitment process): we have to tell a bit about ourself to make us known by potential candidates, and we're not used to put ourself under the spotlight.
maintain our company culture: even for non hackers/engineers future employees
run our business roadmap: at this point, it's not our biggest challenge as word-of-mouth works well and new prospects come themselves to us. In our very particular market, having a very good product helps a lot. But I know it won't be enough for corporates market...
stay focus on our mission: more means implies more temptations of being distracted (try new technologies, implement all extravagant customer feature requests, demo to new markets too early, etc.)
Challenges accepted :)
Last but not least, again BIG THANKS for all crew members (past and present), partners who trusted us in early days and still pushing us forward (hello JP, JM and C), investor who give us means to make things big, and more recent customers all around the world who constantly challenge us and give us amazing amount of energy through their feedback.